One bedroom apartment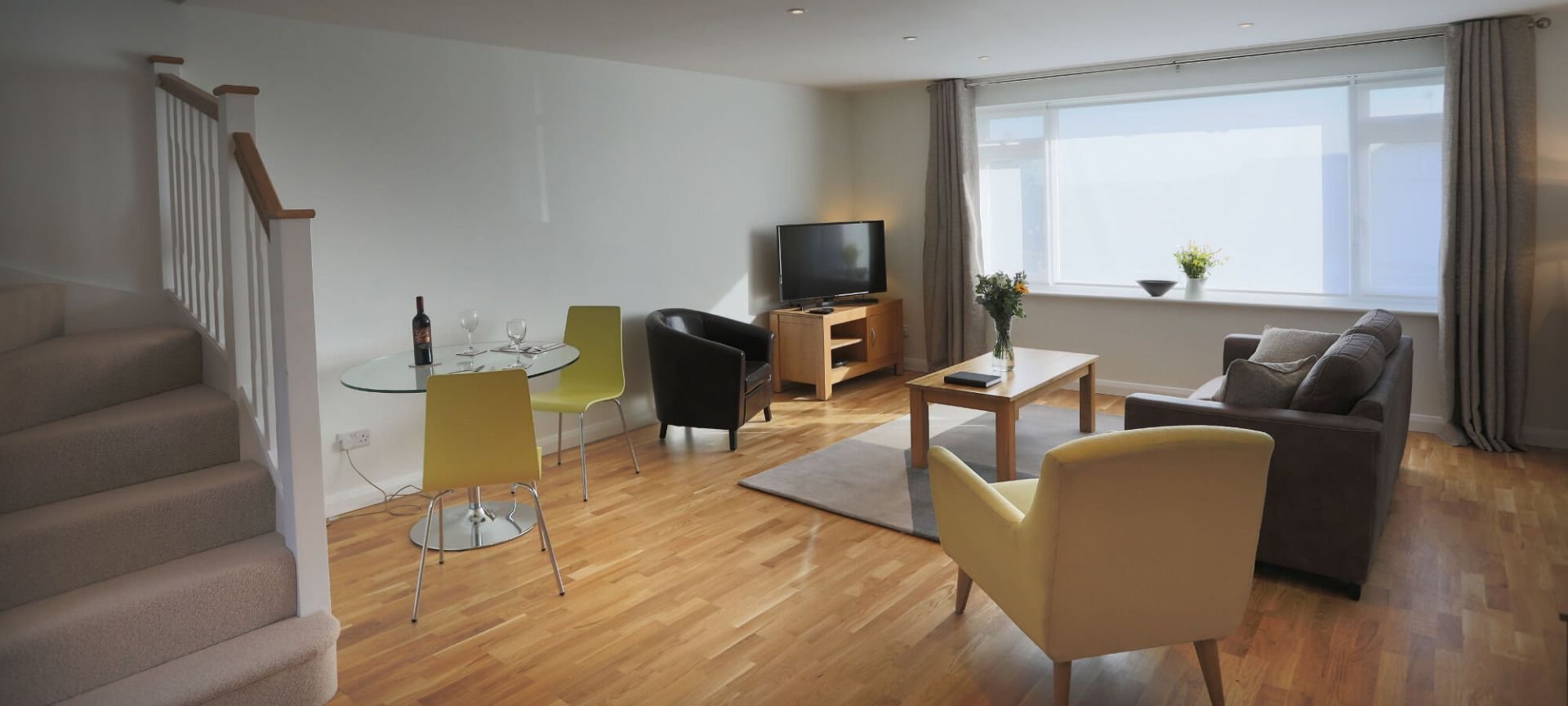 Enjoyed my stay. Exactly what I was looking for. Very convenient for Marlow town centre and shops etc. Nice view from the bedroom in the morning.
James - UK
The house was very clean and had everything that we needed. Location was excellent (only a few minutes from the centre of town). Rooms were spacious and bright. We have a lovely stay and Evelyn was an excellent host, who even gave us tips on where the best places were in town to welcome in the new year!
Neil -London UK
Great hosts and a really great place! Would recommend to anyone!
Maddie Uk
We highly recommend the one bedroom apartment, it made a fantastic base for our week commuting, really easy to reach our places of work. It is also ideal for leisure trips for Marlow and surrounding areas, including London. The apartment has everything you need and is modern and very clean. The hosts are extremely helpful but also leave you in peace. You won't be disappointed if you book this apartment.
Diane and Andy UK
A wonderful, clean, spacious place to stay. Fantastic location and very peaceful
Russell
Two bedroom apartment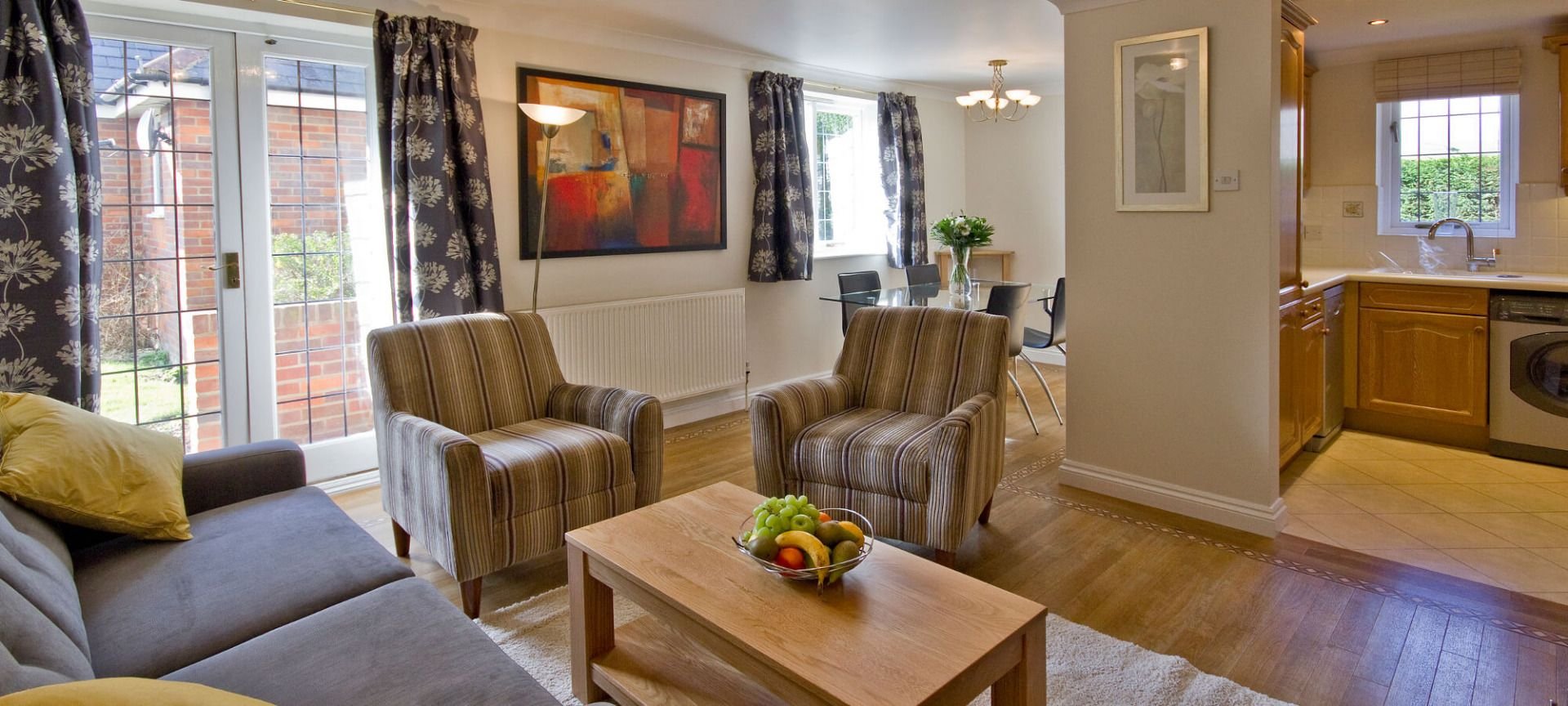 "We know the area well having lived in Stokenchurch & Hazelmere, so we wanted somewhere to stay that was easy to visit friends and take the train to London. This apartment was ideal, very comfortable, absolutely everything we needed for a very comfortable stay. Here for a week and it was excellent. Masses of crockery and cutlery for when friends come to dinner, with secure parking and plenty of parking out on the road for friends. Return to Provence tomorrow."
Crawford – Lorgues France.
"We stayed here for 2 weeks whilst waiting to move into our new home in Marlow. This flat offered a lovely sanctuary away from the stress of the move. Evelyn is really helpful and the flat has everything we could need. Great stay and will always look back on the 2 weeks fondly."
The Patel's from Marlow
"Every bit as good as as our last visit. Perfect holiday home, lovely village, even the weather was good! Thank you.
Miller, Orangeville, NSW Australia
"We enjoyed last summer so much, we came back again this year. The flat is perfect for us, very clean and comfortable, a true home away from home! Evelyn makes sure you have everything needed to enjoy a fun vacation in Marlow. Thanks again love Marlow love the apartment."
Bowen Ashwin, Medford New Jersey USA
"Excellent accommodation! Everything perfect for a few days in Marlow to attend a family wedding. Thank you."
Stinson Family, Armagh N. Ireland
"Fabulous week in a comfy flat. We felt at home and so did our 2 year old son. Thanks for a wonderful time in Marlow."
Family Jehmann Hamburg Germany
"We have had a lovely week, beautiful apartment and area. Thank you"
Taylor family – Southport
"We enjoyed our week in this fabulous apartment! We will be back!!"
Warwick Family – Bedlington Northumberland
"Perfect stay, wonderful apartment. We will return!"
Biefel, Ferdinanel – Hagen Germany.
"Very, very nice accommodation, a home from home. We've enjoyed visiting places as diverse as Buckingham Palace, Beano Exhibition, theme parks and National Trust Properties. Would love to visit again. Thank you. "
Langham family, Middlesbrough,N Yorks.
"Wonderful accommodation in the heart of Marlow. We will definitely return! Worthy of 5 stars on Trip Advisor. Thank you. "
Tan Family, Singapore.
"Lovely flat, well equipped and spotless clean! After visiting the attraction of this region like Waddesdon Manor, Hinton Ampner, Hughendon Manor and Windsor Castle we enjoyed walking along the River Thames path in the evening sun. We recommend Coombe Hill near Wendover for stunning views! We had a really good time here in Marlow and would have loved to stay longer. Thank you for your hospitality!"
Baumbach – Germany
"Lovely, Thank you"
Evans – South Carolina, USA